Conservative Books and DVD's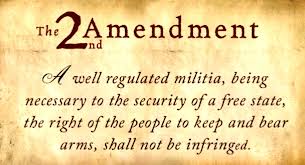 Recently elected Senator Ted Cruz (R-TX) and Rep. Jeff Duncan (R-SC) have both invited gun manufacturers to move to their states in order to escape anti-Second Amendment fanatics in New York and Illinois.
Senator Cruz took on Rahm Emanuel, the ruthless mayor of Chicago (and Obama strategist) over Emanuel's recent attack on the gun industry. Emanuel has suggested that banks stop working with gun manufacturers as a back door way of violating the Second Amendment. Emanuel had contacted TD Bank and the Bank of America asking that they revoke the line of credit from Sturm, Ruger, and Co., and Smith & Wesson unless those manufacturers support gun control laws.
According to Cruz: "[Y]our city's longstanding policies stripping citizens of their constitutional right to keep and bear arms have, in turn, produced some of the very highest crime and murder rates in the nation," Cruz wrote to Emanuel, whom he suggested is pushing "a partisan agenda" at the expense of Chicagoans."Regardless, directing your attack at legitimate firearms manufacturers undermines the Second Amendment rights of Texans. In the future, I would ask that you keep your efforts to diminish the Bill of Rights north of the Red River."
Chicago is a perfect example of what happens when liberal politicians enact "tough gun control" laws. The law-abiding citizens can't protect themselves and criminals are free to kill, steal and destroy. More than 500 people died last year in Chicago – and it has "tough" gun laws. Washington, D.C. is another city with tough gun laws, yet it rivals Chicago in the number of killings. Liberals don't seem to understand that criminals don't obey laws – that's why they're called criminals. While citizens are stripped of their right to have large capacity bullet magazines for their lawfully acquired weapons, criminals will suffer no such restrictions on their firepower.
Rep. Jeff Duncan is also outraged about the latest attempt by liberals to violate our Second Amendment rights to keep and bear arms. He has invited gun makers like Remington Arms to move out of New York and to South Carolina. According to Duncan: "In South Carolina, we believe in the right to keep and bear arms."
Shortly after Obama announced his Executive Orders on gun control, Duncan responded: "The Founding Fathers never envisioned Executive Orders being used to restrict our Constitutional rights. We live in a republic, not a dictatorship."
Duncan continued: "I will use every means at my disposal to combat the agenda of the Executive branch to undermine our Second Amendment rights. I will also fight any legislative action that is taken to implement more gun control. Americans don't want their Second Amendment freedoms restricted in any way and I will continue to fully support the right to bear arms for all law abiding citizens."
Recommended Reading: More Guns, Less Crime: Understanding Crime and Gun Control Laws, Third Edition: John R. Lott Jr.; The Second Amendment: David Barton.