Conservative Books and DVD's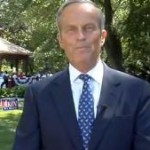 A new poll from Citizens United Political Victory Fund shows Todd Akin pulling ahead of Claire McCaskill by 4 points.
Akin wins 84% of the vote from Republicans and McCaskill gets 82% from Democrats.
In addition, Akin wins independents by 50% to 41% for McCaskill.
Todd Akin's Senate campaign site includes a feature called "Mud Central," which is designed to debunk all of the various liberal lies being told about Akin to discourage voters from supporting him.
One of those bogus accusations made by McCaskill is that Akin is against members of our Armed Forces. As Mud Central notes: "This is yet another example of McCaskill trying to distort and twist the facts. Todd is the son of an Army officer who served in World War II under General Patton, Todd was an Army officer himself, and Todd has three sons who are Marines and a daughter-in-law who was in the Navy. Todd is personally invested in our military and has dedicated much of his career to working to ensure that we have the best possible military, and taking care of veterans when they return."
Read more at Todd Akin For Senate and help GING-PAC elect Todd Akin to the U.S. Senate this November! Help us fire McCaskill and Obama! Time is running out for America!