Jun 9th, 2014 | By
fyork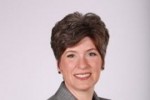 Iowa State Senator Joni Ernst is endorsed by GING-PAC to become the next U.S. Senator from Iowa.
Ernst will be replacing leftist Tom Harkin who has spent far too long in the Senate – and has been a lockstep follower of Barack Hussein Obama and Harry Reid.
Ernst is a principled social conservative and is conservative on economic and national security issues.
---