Conservative Books and DVD's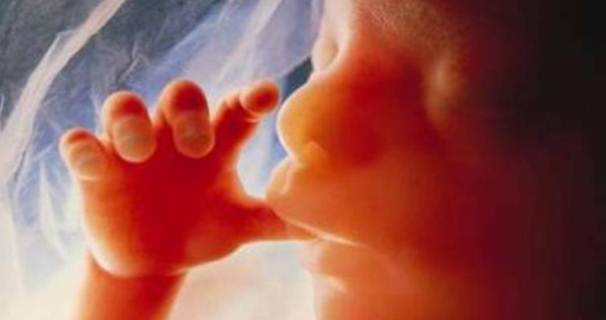 NARAL Pro-Choice America is attacking the Republican Party for upholding the sanctity of human life in the Republican Party Platform. NARAL abortion zealot Nancy Keenan called the pro-life platform "heartless."
According to Keenan, the pro-life statement "would deny women access to abortion even in cases of rape or incest." Abortion fanatics, of course, want abortion protected for any reason whatsoever – at any time during the pregnancy.
The Republican Party Platform statement on abortion says that the right to live is one of the "self-evident truths enshrined in the Declaration of Independence" and the Fourteenth Amendment. It continues: "At its core abortion is a fundamental assault on the sanctity of innocent human life … Women deserve better than abortion."
Contrast that statement to the Democratic Party Platform of 2008, which states: "The Democratic Party strongly and unequivocally supports Roe v. Wade and a woman's right to choose a safe and legal abortion, regardless of ability to pay, and we oppose any and all efforts to weaken or undermine that right.
"The Democratic Party also strongly supports access to comprehensive affordable family planning services and age-appropriate sex education which empower people to make informed choices and live healthy lives. We also recognize that such health care and education help reduce the number of unintended pregnancies and thereby also reduce the need for abortions.
"The Democratic Party also strongly supports a woman's decision to have a child by ensuring access to and availability of programs for pre- and post-natal health care, parenting skills, income support, and caring adoption programs."
And, now we have the Department of Health and Human Services Secretary Kathleen Sebelius issuing a mandate that forces businesses, educational institutions – including Christian-owned enterprises – to provide abortion, contraceptive and sterilization services as "health care" for women.
To liberals, abortion is a sacrament.
We have a President who is so committed to protecting a woman's right to kill her unborn child that while a state Senator in Illinois, he voted NO two times and "present" one time on three votes on the Born Alive Infant Protection Act.
The Born Alive Infant Protection Act would have protected the lives of children who were aborted, but who were actually born alive. Obama supported letting these babies die even after they were born. In effect, he supported infanticide of newborns. Read more about his shameful support of infanticide on Jill Stanek's web site. And, since then, he has lied about his vote to let babies die painful deaths after their birth.
The distinction between both parties couldn't be more clear in the Party Platforms on the sanctity of human life. One party believes babies are as disposable as Kleenex; the other believes that the right to live is a fundamental right under our Constitution and God's revealed laws.