Conservative Books and DVD's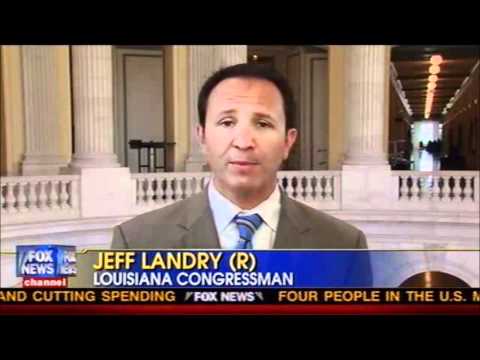 GING-PAC endorsed candidate Jeff Landry (R-LA) has just called for an end to an LGBT sociology minor at the University of Louisiana – his alma mater.
Landry publicly criticized the announcement that the university was soon offering this program for its students. He wrote a letter to UL President Joseph Savoie. In it, he said was "extremely disappointed" in the university's decision because it "fails to provide an economic benefit to the participants or financial sense for the taxpayer."
Landry has been joined by the Dioceses of Lafayette Bishop Michael Jarrell to issue a press release on the Catholic Church's views on homosexuality. According to Bishop Jarrell: "Our concern is that the establishment of the LGBT minor gives the appearance of crossing the line from legitimate scientific inquiry into an advocacy of lifestyles discordant with human dignity integrally considered."
More on this story is available at The Daily Advertiser.
Help GING-PAC support the election of men like Jeff Landry to the House and Senate this November. Donate to GING-PAC today!