Conservative Books and DVD's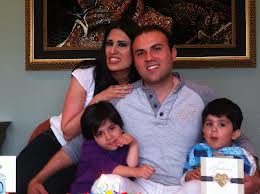 GING-PAC endorsed Representative Michele Bachmann(R-MN) and Senator Marco Rubio (R-FL) are among 80 Senators and Representatives who have recently urged Secretary of State John Kerry to push for the release of American Pastor Saeed Abedini in Iran. Abedini was sentenced to eight years in prison for his leadership in the Iranian underground church movement.
Abedini was arrested last month while helping start an orphanage and was tortured and beaten for the "crime" of being a Christian.
The 80 Senators and Representatives sent a letter of concern to Kerry, urging him to act. They wrote:  "Every American citizen traveling abroad should have the assurance that the U.S. government will come vigorously to his or her defense if they are unjustly detained or imprisoned," the lawmakers concluded. "We respectfully request that you continue to use every diplomatic avenue possible … to secure Mr. Abedini's unconditional release and personally and publicly condemn his arbitrary detention in a statement."
Pray for Abedini's release from prison! Learn more about this tragic persecution and other Islamic outrages: U.S. Lawmakers Pressure for Release of American Pastor Imprisoned in Iran; Religious Freedom Coalition.