Conservative Books and DVD's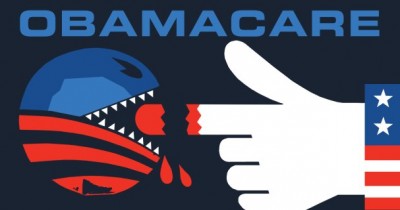 During the first two days of arguments on Obamacare at the Supreme Court, the government's case was clearly battered by tough questioning from several Supreme Court Justices.
One of those Justices was Anthony Kennedy who told Obama Solicitor General Donald Verrelli that the Obamacare "mandate" for health insurance would "fundamentally change the relationship between the individual and the state."
Justice Anthony Scalia raised similar questions about the ability of the federal government to compel Americans to eat broccoli or join an exercise club.
The Heritage Foundation has been following the oral arguments and notes:
The Solicitor General's chief problem throughout the arguments was that he was unable to give a clear, simple, and easily understood answer to this question:  If Congress has the power to compel the purchase of an insurance policy from a private company, what limiting factor is there on congressional power under the Commerce Clause?  He was asked that same question more than once by different justices and never came up with a reasonable or principled constitutional distinction.  Justice Scalia admitted that he came up with distinctions, but denied they were based on constitutional principles.
The funniest answer in the two hours (although there was no laughter in the courtroom) was when Verrelli claimed that Congress had passed the ObamaCare law to deal with a serious problem "after long study and careful deliberation."  Anyone who knows the history of the frenzied and swift nature of the passage of ObamaCare, when almost none of the members of Congress knew what was in the 2,700 page bill, realizes what an absurd statement that was.
The issue of government coercion against Americans is a key element of the debate over Obamacare's forced mandate. If the government can force Americans to buy health insurance, will it also have the power to tell Americans they must all drive Chevy Volts and buy solar panels on their homes?
The Secretary of Health and Human Services (HHS) Kathleen Sebelius has issued her own "mandates" under Obamacare that FORCES religious institutions to provide contraceptive, abortion and sterilization services to their employees – free of charge. What else will she force religious institutions to provide for their employees?
Read more on Obamacare at The Heritage Foundation.