Conservative Books and DVD's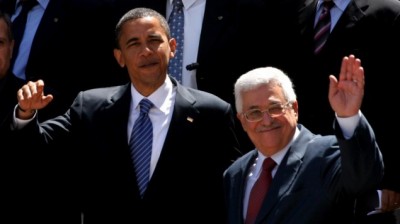 President Obama has done it again. He's decided he doesn't need to obey a congressional ban on funds to the terrorist entity known as the Palestinian Authority (PA).
On Friday night, he gave $192 million to the PA after Congress specifically banned such aid under the Palestinian Accountability Act.
Obama, the Imperial President says he gave a waiver to the PA in order to ensure its supposed "moderate" nature. He then lied by stating that "… the PA had fulfilled all its major obligations, such as recognizing Israel's right to exist, renouncing violence and accepting the Road Map for Peace."
Terrorism expert Andrew McCarthy puts it bluntly: Obama's lying. McCarthy, author of The Grand Jihad writes in National Review:
In the real world, the very immoderate PA has reneged on all its commitments. In addition to violating its obligations by unilaterally declaring statehood, the PA has also agreed to form a unity government with Hamas, a terrorist organization that is the Palestinian branch of the Muslim Brotherhood. The PA continues to endorse terrorism against Israel as "resistance." Moreover, the PA most certainly does not recognize Israel's right to exist.
Clearly, Obama is doing everything he can to support Islamists and destroy Israel.
Read the rest of McCarthy's commentary at National Review.