Conservative Books and DVD's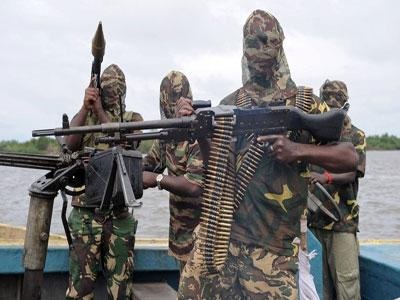 The Obama Administration still refuses to name the Nigerian Islamist group Boko Haram as a terrorist organization. And, as a result, they continue to receive outside funding to kill, maim, and harass Christians in Nigeria. This is apparently of no real concern to Barack Obama, who has instructed his administration to stop using terms like "Muslim terrorist" or "Islamic extremists."
If Boko Haram was designated as a terrorist group by the State Department, the U.S. could cut off funding supplied by Islamists inside the U.S. to this organization.
Instead, the Obama Administration claims that the killings of Christians in Nigeria by Boko Haram fanatics isn't religious in nature, but is simply a dispute over land!
Just recently, 50 Christians in northern Nigeria were burned to death in their pastor's house. In addition, Boko Haram terrorists also went through 12 villages and left more than 100 dead.
The U.S. has designated three Boko Haram killers as "terrorists" but this isn't enough, says Ayo Oritsejafor, president of the Christian Association of Nigeria. According to Oritsejafor, America's move to label three men as terrorists is "the equivalent of designating (Osama) bin Laden as a terrorist but failing to designate Al-Qaeda a terrorist organization."
He continues: "By refusing to designate Boko Haram as a foreign terrorist organization, the United States is sending a very clear message, not just to the federal government of Nigeria, but to the world that the murder of innocent Christians and Muslims who reject Islamism — and I make a clear distinction here between Islam and Islamism — are acceptable losses.
"It is hypocritical for the United States and the international community to say that they believe in freedom and equality when their actions do not support those who are being persecuted."
Read more on this story at FreedomOutpost. Learn about the dangers of Islamist terrorists at the Center for Security Policy.
Support the work of GING-PAC in electing men and women who will defend Christians and other persecuted groups against Islamic terrorists – and who will defend our homeland from the infiltration of Islamists into government and other institutions. Donate to GING-PAC today! We must have the White House, Senate and House if we are to undo the damage that the pro-Islam Obama has done to our nation.