Conservative Books and DVD's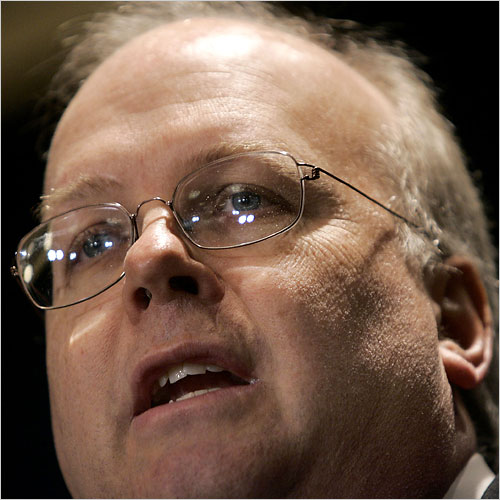 Political strategist Karl Rove has declared war on social conservatives and Tea Party candidates that he thinks are "unelectable."
Rove has set up a new front group deceptively called the "Conservative Victory Project." According to a report in the New York Times, this group will "recruit seasoned candidates and protect Senate incumbents from challenges by far-right conservatives and Tea Party enthusiasts who Republican leaders worry could complicate the party's effort to win control of the Senate."
The Conservative Victory Project, in other words, is designed to make sure genuine conservatives don't get to run or be elected to the House and Senate. What this group is going to do is protect the Republican Establishment candidates from legitimate challenges from social conservatives.
One of their primary targets is Representative Steve King of Iowa, who has been endorsed by GING-PAC. The Rove machine is going to discourage King from seeking the Senate seat of retiring leftist Democrat Senator Tom Harkin in 2014. The fact is that current polling shows King to be ahead of other potential Republican candidates. Rove wants to make sure a "moderate" wins that Senate seat.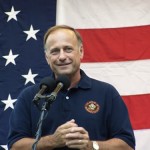 The "Conservative Victory Project," claims that Steve King has a "Todd Akin" problem. According to Steven J. Law, who is president of Rove's American Crossroads outfit: "We're concerned about Steve King's Todd Akin problem," Law told the Times – with whom he seems far too friendly. "This is an example of candidate discipline and how it would play in a general election. All of the things he's said are going to be hung around his [King's] neck."
In other words, Law wants to kill off Steve King's chances of winning a key Senate seat because he's too friendly with Todd Akin? Akin could have won the Missouri contest against liberal Claire McCaskill, but he was dumped by the Republican establishment after making a misstatement about abortion and rape. Akin was endorsed by GING-PAC and is a strong Christian and social conservative. "Republicans" like Rove helped elect McCaskill for another six long years.
It should be noted that Karl Rove's non-Tea Party establishment candidates lost their elections in 2012. His track record wasn't good. If Rove and his ilk continue to subvert social conservatives, they'll continue to lose elections and he will have helped bring leftists back to power in the House in 2014. Imagine Nancy Pelosi as Speaker of the House again.
Rove and his anti-conservative cronies told us that Mitt Romney was the only Republican candidate who could defeat Obama. As Sarah Palin would say, "How well did that work out for ya, Karl?" Rick Santorum, a GING-PAC endorsed candidate, could have easily out-debated Barack Obama and won the election. Instead, we're stuck with Obama for another four dismal years.
Learn more about Rove's war on conservatives: Rove Declares War on Tea Party; Top Donors to Republicans Seek More Say in Senate Races – NYTimes.com