Conservative Books and DVD's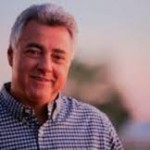 GING-PAC endorsed candidate state Senator Larry Grooms recently won a straw poll in Berkeley County, South Carolina. Former Gov. Mark Sanford finished second.
Currently, 16 GOP candidates are seeking the Republican nomination from the 1st Congressional District.
The GOP primary is scheduled for March 19. The GOP winner in the primary will face two Democrats on May 7.
Conservative Congressman Mick Mulvaney and RedState.com have recently endorsed Grooms for the House seat vacated by conservative Tim Scott, who is now a U.S. Senator.
According to Mulvaney: "When it comes to reducing taxes, cutting wasteful Washington spending and protecting our liberties, I believe Larry Grooms is the right man for the job. Larry has been in the trenches, and he has proven his conservative credentials in the state senate. We want Larry on our team. While there are many good candidates in the field – Larry's record is one we know and trust.  He will go to Washington and protect South Carolina from day one. Larry's Record is One We Know And Trust."
Larry Grooms has also been endorsed by Rep. Jeff Duncan (R-SC) – a GING-PAC endorsed candidate: "South Carolina's Congressional Delegation is known across the country and in Washington for being a united voice for conservatism.  In fact, we've earned a reputation of working together, standing on principle and protecting South Carolina values. It's important to ensure that the person who replaces Tim Scott be a reliable conservative, a proven fighter and a leader who will join our mission to cut wasteful Washington spending."
Please support the work of GING-PAC in electing social conservatives to the House and Senate. Donate today!
Learn more about Larry Grooms' campaign and his commitment to Christian principles: Larry Grooms for Congress; Rep. Jeff Duncan Backs Larry Grooms For South Carolina Seat.