Conservative Books and DVD's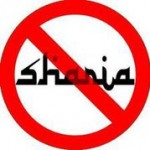 Al Jazeera, the Islamist TV network that recently purchased Al Gore's failing "Current" TV network has just hired a "Republican" lobbyist to defend its interests.
Glenn Beck tried to purchase Current from Gore, but was rebuffed. Gore decided that the Islamists were more in tune with his own philosophy of governing. He made $100 million off the $500 million deal. Also involved in the purchase was Richard C. Blum who is Senator Diane Feinstein's husband.
The "Republican" lobbyist Mark Paoletta, is representing Al Jazeera to derail a possible investigation into the curious sale of Current to this terrorist-supporting TV network.
Al Jazeera is run by the government of Qatar, a Muslim nation that pretends to be an ally of the United States, but actually supports the Muslim Brotherhood and Al Qaeda front groups around the world.
Paoletta's lobbying group, DLA Piper is also immersed in the field of Islamic Finance (imposing Muslim Shariah law on financial transactions).
Paoletta's organization seems designed to be a shield against any congressional investigations of Islamic activities in the U.S.
Read more on this story at America's Survival. Learn more about Sharia at the Sharia Awareness Action Network.