Conservative Books and DVD's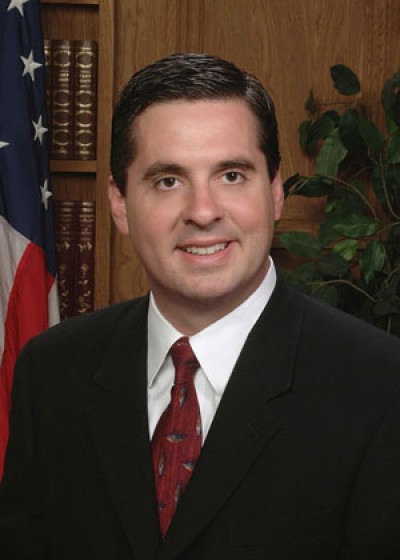 GING-PAC announces its endorsement of California Rep. Devin Nunes to another term in the House of Representatives.
Nunes represents the 21st Congressional District of California and has been in office since 2003.
Nunes is a strong social conservative and author of the 2010 book Restoring the Republic: A Clear, Concise, and Colorful Blueprint for America's Future. The book deals with the destruction that is being done to our nation by radical leftists and what we must do to defeat them.
Rep. Nunes sits on the House Ways and Means Committee and the Permanent Select Committee on Intelligence.
He has a solid pro-life voting record and opposes the radical gay agenda. He's repeatedly received a 100% rating by the National Right To Life Committee and a 0% rating from the gay activist group Human Rights Campaign.
In 2009, the Heritage Foundation ran a feature on Rep. Nunes in "Profiles in Conservatism."
Support GING-PAC in its effort to see that Rep. Nunes is re-elected in November! Donate today!