Conservative Books and DVD's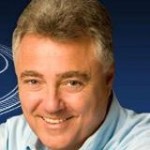 GING-PAC has the opportunity to help elect a strong social conservative to the House of Representatives in March. Please consider helping us support the campaign of South Carolina state Senator Larry Grooms to fill the seat vacated by Rep. Tim Scott.
Former Rep. Scott was chosen to fill the seat of retiring Senator Jim DeMint – a longtime GING-PAC supported legislator. Demint, who was supported by GINGAC in both of his Senate runs, now heads up The Heritage Foundation.
Senator Scott's House seat in Congressional District 1 of South Carolina is up for grabs in a special election on March 19. If no candidate gains 50% of the vote in the primary, a runoff election with the two top candidates will be held on April 2. The general election takes place on May 7, 2013.
State Senator Grooms is our choice to win this seat – with your generous help, of course!
Grooms' campaign web site describes his overall goals for winning this election: "Faith, Family, Freedom." Check out his Facebook page and his video page.  
He has clearly laid out his views on such issues as the sanctity of human life and traditional marriage; the importance of family-focused education with limited federal intervention; limited government; low taxation; the right to keep and bear arms; and the importance of the 10th Amendment in protecting the states from a tyrannical central government.
On the right to life, Grooms states: "I believe life begins at conception and ends only upon natural death.  As a husband and father of three boys, as a churchgoing Christian, and as a State Senator, I have fought to preserve the sanctity of all human life.  My efforts have led to a 100% rating from the Palmetto Family Council.  As your Congressman, I will be a vocal and passionate leader in the fight for life."
On traditional marriage: "I believe that marriage is reserved for one man and one woman.  Traditional marriage and strong families are the essential foundation of our nation.  As your Congressman, I will fight to preserve traditional marriage."  
On the Tenth Amendment: "Our Founding Fathers understood that the government closest to the people is the most responsive to the people. They enshrined this principle in the Tenth Amendment. We need strong leaders who are willing to stand up to Washington's heavy handed tactics and overreaching bureaucracy now more than ever."
Help GING-PAC support men like Larry Grooms for the House of Representatives! Donate today!