Conservative Books and DVD's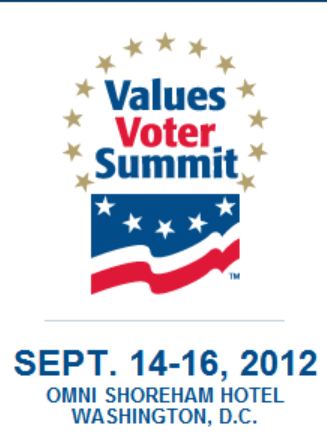 The Government Is Not God Political Action Committee will have a booth at the upcoming Values Voter Summit in Washington, D.C. next weekend (September 14-16). If you're planning on attending the summit, be sure to drop by and say hello!
In addition to having a booth, several GING-PAC endorsed candidates will be giving keynote speeches throughout the summit. They include: Rep. Michele Bachmann (R-MN); Majority Leader Eric Cantor (R-VA); Ted Cruz, former Solicitor General of Texas; Sen. Jim DeMint (R-SC); Rep. Jim Jordan (R-OH); Rep. Steve King (R-IA); and Former Senator and presidential candidate Rick Santorum (R-PA).
In addition, attendees will hear from our good friend Frank Gaffney of the American Center for Security Policy – an expert on Islam.
Learn more about the Values Voter Summit and plan on attending this coming weekend!
Help GING-PAC defeat Barack Hussein Obama this November!