Conservative Books and DVD's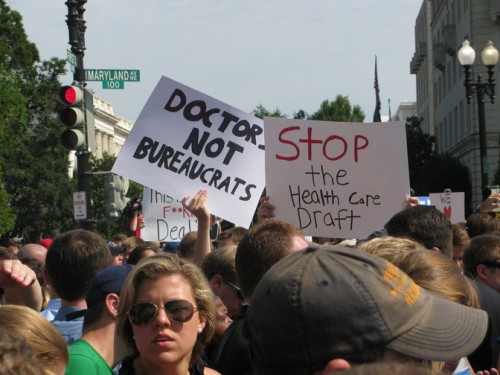 Several GING-PAC endorsed legislators have reacted to the Supreme Court's ruling yesterday upholding Obama's socialist health care law.
Florida Representative Allen West noted:
The United States Supreme Court has ruled to uphold the Patient Protection and Affordable Care Act by extending the power of the United States Congress to tax Americans' behavior.  This is a sad day for Americans, as they will be taxed to pay for benefits they may not need or want as part of the insurance they are forced to buy. With this decision, Congress has been granted infinite taxation power, and there are no longer any limits on what the federal government can tax its citizens to do.  
The Patient Protection and Affordable Care Act will hit the middle class especially hard, as hundreds of thousands of jobs will be lost as businesses try to avoid the penalties and costs created by the healthcare law. The healthcare law will cost trillions of dollars, raise costs for employers and create huge incentives for them to drop health insurance. 
Benjamin Franklin did indeed state, 'In this world, nothing can be said to be certain, except death and taxes.' However, Dr. Franklin never envisioned the federal government would use its power of taxation to punish people for not purchasing health care.  Today, individual sovereignty in America has been defeated.
The three questions about the President's health care plan that have needed to be answered from day one are: Is it constitutional, is it a good idea, and can we afford it? The Court, in a 5-4 decision, answered the first question. The American people now will decide if the President's health care takeover is the right thing to do and whether we can afford it. 
In 2010, Missourians overwhelmingly rejected the individual mandate and sent a clear signal to Washington that Americans oppose ObamaCare. Elections matter, and this decision underscores the fact that we need new leadership in the White House and the Senate.
This decision does not change the fact that ObamaCare will lead to higher health care premiums, increased federal spending, and greater uncertainty for small business owners nationwide. That's why Congress must repeal this deeply flawed law in its entirety and replace it with thoughtful, common-sense reforms that put patients and doctors in control of health care – not Washington bureaucrats."
Iowa Representative Steve King:
Leading up to today, the lower courts were split on a handful of issues. One issue they were nearly unanimous on was that the individual mandate was not a tax therefore could not be upheld under Congress's power to tax. Today the Supreme Court disagrees with the vast majority of lower court decisions and contradicts President Obama himself, who vehemently denied that the individual mandate was a tax.
The fate of ObamaCare is not yet set. The House has voted to pass my language to repeal 100% of ObamaCare. Every Republican Senator has voted to do the same. On the other hand, President Obama and Democrats in Congress remain as committed as ever to forcing the unconstitutional law that bears the President's name upon an unwilling and disapproving public. The choice could not be clearer. The American people should be reminded that there is no force more powerful than their voice. After the passage of ObamaCare, the American people made their disapproval known in a powerful way. Today's decision should renew that call and spirit.
The Constitution lays out a government of limited, enumerated powers, and the size and scope of our current government, and specifically ObamaCare, are well beyond what our Founding Fathers ever intended. The American people will decide the fate of ObamaCare.
I am extremely disappointed with the Supreme Court's ruling this morning.  Since the passage of PPACA, the American people have found that costs will go up not down, and many patients will not be able to keep the coverage they have currently.  With the Court's ruling, we now know this as a massive tax increase on the middle class.  American businesses, which have struggled during the recession, will not be able to create jobs that we so desperately need right now.  I pledge to work alongside my colleagues to repeal the health care law and replace it with meaningful reform.
The Court today shattered the myth that it would stand between the overreaching decisions of government and the individual liberty of citizens.  Chief Justice Roberts emphasized that the Court would not protect the American people from the bad political decisions of their elected officials.  The Supreme Court decision today is disappointing, but underscores the importance of electing officials who support individual freedoms and a more limited vision of government. The President's health care law increases costs for employers, leaving some small businesses with the choice between laying off employees or paying the penalty associated with failure to purchase health insurance. This misguided judgment signals that there are no longer any real limitations on what the government can mandate on the citizens of this nation.
We need to repeal provisions that hurt economic and individual choices and preserve areas of common ground, such as making it easier for individuals, including those with pre-existing conditions and young adults under the age of 26, to obtain and keep health insurance by making it portable across state-lines, and allowing those who like their current coverage to keep it. We need to reform the medical liability tort system to reduce professional liability insurance rates and premiums, and reduce the practice of defensive medicine. In addition, we need to direct resources to medical research and clinical trials, including the use of adult stem cells, which show evidence of providing near-term clinical benefit for human patients."
Missouri Rep. Todd Akin (and current Senate candidate):
Since its inception I have fought against the adoption of Obamacare and I applaud the innumerable citizens who have stood for freedom, common sense and the right to life in opposition to this dangerous piece of socialist engineering.
Today's ruling does not end the need for continued opposition to this offensive overreach into the most private aspect of Americans' lives.  With this decision, I, my conservative colleagues and a substantial majority of Americans will redouble our campaign to defund and repeal all of Obamacare.
Minnesota Rep. Michele Bachmann:
I am deeply disappointed by the court's decision. Today's Supreme Court decision raises the stakes for the coming months. Since Congress passed Obamacare in 2010, I have made its repeal my top priority. After leading thousands to Washington to speak against its passage, I was the first to introduce the bill to repeal it. Obamacare represents the largest expansion of entitlement spending and a playground of left-wing social engineering in our country's history and must be stopped. Now, the only way to save the country from Obamacare's budget-busting government takeover of health care is to completely repeal it. I disagree with the court's ruling and expansion of government power under the commerce clause. Government should never have the right to tell Americans what they must purchase.
Under President Obama's signature legislation, health care costs continue to skyrocket, and up to 20 million Americans could lose their employer-based coverage. Innovations in life-saving medical technology, a significant industry in Minnesota is threatened. Meanwhile, a panel of unelected bureaucrats now has the unprecedented authority to come between elderly patients and their doctors. Obamacare is socialized medicine that threatens the quality of our health care and worse, the foundations of our republic.
We must replace Obamacare with a system that allows portability, allows individuals to purchase healthcare across state lines, allows individuals to purchase the plan of their choice, and includes tort reform. Real health care reform is about bringing down the cost of healthcare through free-market competition. Real health care reform is about giving families more choices, not less. It is not about empowering big government where doctors and patients have little to no say in the quality of care they receive.
Every American should have the opportunity to provide health care for themselves and their family and the freedom to choose the plan that's best for them. Health care reforms should ensure families and doctors make health care decisions – not Washington bureaucrats and politicians. Millions of Americans are still without access to affordable health care. The Supreme Court's decision didn't change that. Americans deserve real market based reforms, not big government, to increase access to the greatest health care system in the world.