Conservative Books and DVD's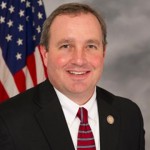 Secretary of State Hillary Clinton appeared before a Senate and a House Committee yesterday to supposedly answer questions about the Benghazi, Libya massacre of our U.S. Ambassador and three other Americans.
Clinton spent most of her time avoiding giving honest answers, remaining mute, or losing her temper at the questioners. During the morning session before the Senate Foreign Relations Committee, she went ballistic over questioning by Senator Ron Johnson (R-WI). At one point, she blurted out: "With all respect, the fact is we have four dead Americans was it because of a protest or was it because of guys out for a walk one night who decided they'd go kill some Americans. What difference at this point does it make? It is our job to figure out what happened and do everything we can to prevent it from ever happening again, senator."
Senator Rand Paul (R-KY) told her: "Had I been president at the time, and I found that you did not read the cables from Benghazi, you did not read the cables from Ambassador Stevens, I would have relieved you of your post. I think it's inexcusable."
During her testimony before the House Foreign Affairs Committee, Clinton was challenged by GING-PAC legislator Jeff Duncan of South Carolina. He told her:
"[Americans] are frustrated when they see comments from you, 'What difference does it make?' I'll tell you what difference it makes. When Americans think they were misled about something for political reasons."
"In the hearing this morning you mentioned that we were clear-eyed about the threats and dangers as they were developed in eastern Libya. Madam Secretary, if you were really clear-eyed, in your words, about the threat to our special mission in Benghazi, then you should have known about Chris Stevens' memo of 16 August that said our consulate could not be defended from a coordinated attack. The question Americans have is: did he expect an attack?
"If you were clear-eyed, why did your department reject and request, I believe on 7 June, for 16 additional security agents that would have been funded by D.O.D., not a State expenditure. If you were clear-eyed, shouldn't you have known that there was no Libyan government? [...] If you were clear-eyed, were you clear-eyed about al Qaeda's displeasure with who we seem to be supporting during the summer elections? If you were clear-eyed, shouldn't you have known that al Qaeda roamed freely? There were al Qaeda flags not just at the protest, they were flying all over Benghazi. If you were clear-eyed, were you clear-eyed when the Brits left Benghazi because they had the attack? Why did four Americans die?"
Watch Duncan's encounter with Clinton:
Read more on Hillary Clinton's testimony and history of lying: Angry Clinton Explodes at Questioning on Libya Protest: 'We Have Four Dead Americans…What Difference at This Point Does It Make?'; Hillary Lets the Jihadist Cat Out of the Bag; Clinton lashes out at senator over Benghazi questioning; Hillary Riled: 'What Difference at This Point Does It Make?'; Watergate-era Judiciary chief of staff: Hillary Clinton fired for lies, unethical behavior.