Conservative Books and DVD's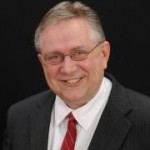 Steve Stockman is a former Congressman from Texas who served in the House of Representatives from 1994-1996. He was in the freshman class that was swept into office to support the Contract with America.  
Stockman has decided to reenter politics and just won the GOP primary. He'll represent the 36th Congressional District if elected this November.
During his 1994 campaign, Stockman organized "Mobilizing Morality in America" rallies across his district, which featured such Christian leaders as Jerry Falwell, Tim LaHaye, David Barton and Peter Marshall. He also organized Pastors' Round Table and the concept of "Citizen Sundays" to rally Christians to fight for biblical values and causes.
While in Congress in the mid-90s, Stockman fought for federal tax credits to anyone who had children in private school or were home schooling their children.
He co-authored Megan's Law that protects children from pedophiles by permitting notification of communities when a sex offender moves into their neighborhood.
Currently, Stockman is promising that if elected to Congress, he'll fight against Obamacare, against illegal immigration and against Obama's anti-business, anti-energy policies that are destroying our economy.
Learn more about Stockman on his web site.
Support the work of GING-PAC in electing men and women like Steve Stockman to serve in the House and Senate this November. Donate to GING-PAC today!