Conservative Books and DVD's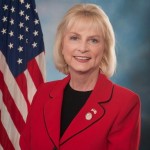 Florida Representative Sandy Adams, a GING-PAC endorsed candidate lost her primary run against Rep. John Mica. Adams and Mica were forced into a primary race when their districts were redrawn. Adams, a former sheriff, was a committed social conservative. Rep. Mica is in a Republican-voting district, so he is likely to easily win re-election. Adams will be missed in Congress.
On a more encouraging note, Rep. Allen West defeated his GOP challenger and will continue to fight for social conservative causes in the House. West is a former Army officer who served in Afghanistan. He understands Islam and the need for a strong response against this threat to Western Civilization.
In other races, conservative Cliff Stearns was defeated in his primary race in Florida by a Ted Yoho by fewer than 900 votes. Stearns has been a force in the House for investigating Planned Parenthood and Obama's corrupt green energy funding scandals.
In Connecticut, former world wrestling executive Linda McMahon defeated the RINO Christopher Shays in the U.S. Senate primary. McMahon will work to take the seat of retiring Senator Joe Lieberman. McMahon will face Democrat Rep. Chris Murphy for Lieberman's seat. Murphy is a leftist who supports abortion and the gay agenda.
Please support GING-PAC's efforts in electing men and women like Allen West and Sandy Adams to the House and Senate in November. We must keep the House and take back the Senate from the swarmy Harry Reid and his corruptocrats. Donate to GING-PAC today!