Conservative Books and DVD's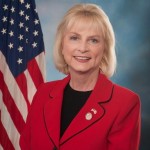 Sandy Adams, a GING-PAC endorsed candidate in Florida has just received the endorsement of tough Arizona Sheriff Joe Arpaio.
Adams is battling it out in a primary battle against Republican Rep. John Mica. The primary is being held on August 14.
Arpaio is currently being sued by Obama's corrupt Attorney General Eric Holder for his work in protecting Arizona from an invasion of illegal aliens.
Adams is also a former sheriff in Florida who understands the importance of enforcing our nation's immigration laws.
According to Arpaio: "As a former deputy sheriff, Sandy Adams knows what it takes to keep our citizens safe. From introducing E-Verify in the Florida House of Representatives to her strong stance on illegal immigration in Congress, Sandy has always been at the forefront of keeping our borders safe."
He continued:
"After our nation lost a border patrol agent as a result of Operation Fast and Furious, Sandy helped lead the charge to hold Attorney General Eric Holder and this administration accountabity. I strongly back Sandy in her re-election, and I urge Central Floridians to do the same."
Rep. Adams is grateful for Arpaio's endorsement: "I am honored to receive the support of Sheriff Joe Arpaio. As a former law enforcement officer myself, I have a great amount of respect for the sheriff and his work to protect our nation's borders. With an A+ record from Numbers USA, I believe we must stand strong against illegal immigration. I look forward to working with Sheriff Arpaio on ways to protect our borders and crack down on illegal immigration."
Support the work of GING-PAC in electing strong social conservatives like Sandy Adams to the House and Senate this November! Donate to GING-PAC today!