Conservative Books and DVD's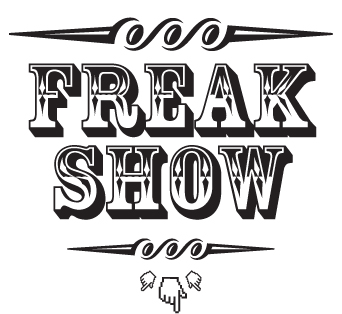 Next week, Charlotte, North Carolina will be the site of a bizarre freak show known as the Democratic National Convention.
This freak show will include the usual themes: Marxist class warfare; attacks on the free enterprise system; support for abortion on demand; praise for the LGBT "community" – a gaggle of homosexual men and women, cross-dressers, and transsexuals. In addition, the convention will tout Obama's destruction of our market-based health care system by imposing socialist Obamacare on us.
There will also be support for illegal immigration and the honoring of Islam in various "workshops" during the convention.
A look at the speaker's list on the DNC web site shows where this convention is headed – and what they have planned for the unraveling of America during the next four years should Obama get re-elected.
Speakers include lesbian activist Representative Tammy Baldwin, who is running for the U.S. Senate in Wisconsin.  Baldwin will push "equality" – code for imposing the homosexual agenda on our nation.
Bill Clinton will speak. Clinton and Monica Lewinsky popularized a form of deviant sex in the Oval Office while he was President and he lied under oath about his affair. His history is far darker than most Americans realize.
Jimmy Carter, until Obama came along, was the worst President in our history. He will speak via video to the freak show. Carter is a virulent Israel hater and brought our nation "malaise" and double digit inflation during his four year term. Fortunately, his consistent policy failures brought Ronald Reagan into office for eight years.
Chicago political hoodlum (now Mayor of Chicago) Rahm Emanuel will speak. Emanuel is a ruthless politician who helped get Obama elected and served as his Chief of Staff. Emanuel is well known to be foul-mouthed individual who can't utter a sentence without using the "f" word.
Then, there's Los Angeles Mayor Antonio Villaraigosa, who serves as the Democratic National Convention Chair. Villaraigosa was exposed in 2008 for having an affair with a Los Angeles Latina news reporter. He has also made Los Angeles into a "sanctuary city" to protect illegal aliens. Villaraigosa is a longtime supporter of the gay agenda.
Two fanatical abortion advocates will also be giving speeches: Cecile Richards, president of Planned Parenthood Action Fund and Nancy Keenan of NARAL Pro-Choice America.
Representative Barbara Lee of California will also be ranting and raving at the DNC. Lee formerly served as an agent for Black Panther Party killer Huey Newton and worked with Black Panther Bobby Seale when he was running for mayor of Oakland, California. Lee was a staffer for former Congressman Ron Dellums, who supported the Communist dictatorship in Grenada and other Soviet efforts in Latin America. Lee is part of the Congressional Progressive Caucus, a group of socialists in the House and Senate.
And, there's Kathleen Sebelius, former governor of Kansas and now head of the multi-billion dollar Department of Health and Human Services. Sebelius blocked investigations of Planned Parenthood in Kansas and is responsible for the abortion mandate regulations in Obamacare. She's forcing businesses – including Christian businesses – to supply abortion, contraception and sterilization services to their employees.
This is just a brief listing of the lawless politicians, sexual deviates, adulterers, and abortion fanatics who will be part of the Democratic Party Freak Show in Charlotte next week.