Conservative Books and DVD's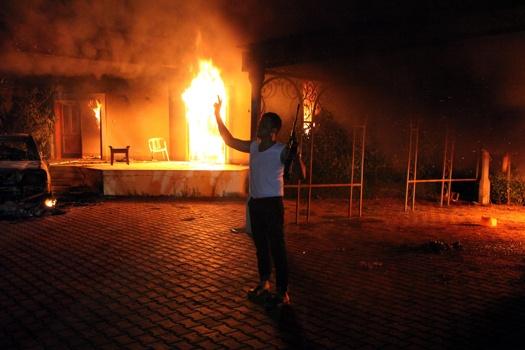 Yesterday's Senate Armed Services Committee hearing revealed disturbing facts about Obama's response to the Islamist attack on our Consulate in Benghazi and the death of four Americans – including our U.S. Ambassador.
At the hearing, both Secretary of Defense Leon Panetta and Joint Chiefs of Staff General Martin Dempsey admitted that Obama did nothing to help save the lives of the Americans who were under attack at the Consulate and the CIA annex — and that he was absent most of the time during the attack.
Under questioning by GING-PAC endorsed Senator Ted Cruz (R-TX), Panetta noted that after one brief meeting with the president 90 minutes after the attack started, the White House never checked back with him to find out what was happening. He never heard from Obama later that evening while the attack was becoming more intense.
General Dempsey admitted that he had not received any request for help from the State Department or any request for military action against the terrorists.
In short, Obama did nothing; the State Department did nothing; and the military did nothing because they never received an order to send military assistance in to rescue our men.
Yet, Obama claims he did direct his subordinates to rescue these men. According to Obama: "I gave three very clear directives. Number one, make sure we are securing our personnel and that we are doing whatever we need to. Number two, we are going to investigate exactly what happened and make sure it doesn't happen again. Number three, find out who did this so we can bring them to justice."
Someone is lying. Given the long-time track record of Obama in telling whoppers, it is likely he's the liar. Four men died on September 11, but Obama was apparently too busy preparing for his campaign blitz in Las Vegas the following day.
Read more on this tragedy in Libya and Obama's limp-wristed response to it: Panetta: Obama AWOL on Night of Benghazi Attack; Dereliction of Duty: Obama Did Nothing to Save American Lives in Benghazi–and Lied About It. Also read: Conduct Unbecoming: How Barack Obama is Destroying The Military and Endangering Our Security: Robert 'Buzz' Patterson.