Conservative Books and DVD's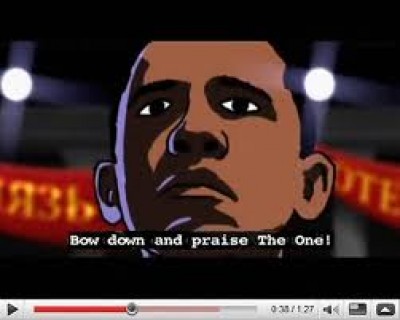 The U.S. Supreme Court has upheld Obama's socialized medicine law – including the individual mandate that forces Americans to buy health insurance or pay a "tax."  
GOP leaders have promised to push for legislation to repeal and replace Obamacare with a health care bill that is based on free market principles – but this will never get passed as long as the Senate is held by Harry Reid and the White House is occupied by Barack Obama.
Supreme Court Chief Justice John Roberts sided with the liberals on the Court to rule that the individual mandate penalty was a tax and a legitimate function of the Congress to tax under the Constitution.
Obama had originally denied that the penalty for not getting health insurance was a tax, but when the case was argued before the Supreme Court, his lawyers argued that it was a tax.
In short, Obama was willing to lie about the mandate penalty as a tax before the law was passed and then argue that it was a tax before the Supreme Court in order to sway the Justices to uphold the law. It worked.
Justices Scalia, Kennedy, Thomas, and Alito wrote a dissent to the majority opinion. In it, they noted:
The Court today decides to save a statute Congress did not write. It rules that what the statute declares to be a requirement with a penalty is instead an option subject to a tax. And it changes the intentionally coercive sanction of a total cut-off of Medicaid funds to a supposedly non-coercive cut-off of only the incremental funds that the Act makes available.
The Court regards its strained statutory interpretation as judicial modesty. It is not. It amounts instead to a vast judicial overreaching. It creates a debilitated, inoperable version of health-care regulation that Congress did not enact and the public does not expect. It makes enactment of sensible health-care regulation more difficult, since Congress cannot start afresh but must take as its point of departure a jumble of now senseless provisions, provisions that certain interests favored under the Court's new design will struggle to retain. And it leaves the public and the States to expend vast sums of money on requirements that may or may not survive the necessary congressional revision.
The Court's disposition, invented and atextual as it is, does not even have the merit of avoiding constitutional difficulties. It creates them. The holding that the Individual Mandate is a tax raises a difficult constitutional question (what is a direct tax?) that the Court resolves with inadequate deliberation.
Today, the Supreme Court upheld a law that forces Americans to buy health insurance or pay a penalty for not doing so.
We must have control of the Senate and the White House if Obamacare is to be repealed.
Additional Reading: The Obamacare Disaster; Why Obama's Government Takeover of Health Care Will Be a Disaster; Eric Cantor: The House Will Finish Off Obamacare If Supreme Court Doesn't
Support the work of GING-PAC in electing strong social conservatives to the Senate and House this November. Donate today!