Conservative Books and DVD's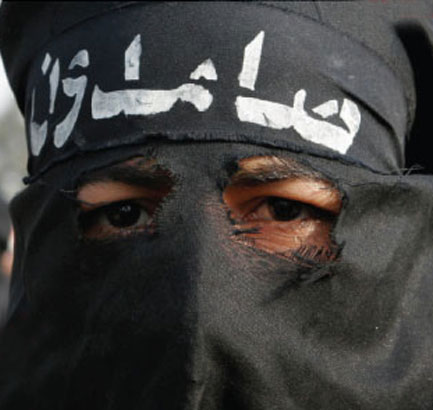 Representative Allen West (R-FL) recently posted a challenge to Obama on his Facebook site over the Muslim Brotherhood's victory in Egypt.
A year ago there were those of us who warned the Obama Administration of a Muslim Brotherhood takeover in Egypt. We were castigated as alarmists and loose cannons. Today our predictions have come to reality and the ominous specter reminding us of the Iranian revolution is evident. The Muslim Brotherhood claimed they would not run a presidential candidate. Clearly the Arab Spring is nothing more than a radical Islamic nightmare. Now we need to unequivocally reiterate our support to the Coptic Christians and Israel. What an incredible foreign policy faux pas by the second coming of President Jimmy Carter, the Obama Administration. I call upon President Barack Obama to cut off American foreign aid to Egypt, denounce the results of this election, repudiate the Muslim Brotherhood, and all radical Islamist political entities.
Of course, Obama won't do any such thing. In fact, he's doing the opposite. Obama's State Department has issued a statement claiming that the election of Muslim Brotherhood fanatic Mohammed Morsi is a "milestone" in Egypt's transition to democracy.
Morsi doesn't want democracy; he wants sharia law. In May, Morsi spoke before Cairo University students and plainly stated:
The Koran is our constitution, the Prophet is our leader,  jihad is our path and death in the name of Allah is our goal. Today we can establish Sharia law because our nation will acquire well-being only with Islam and Sharia. The Muslim Brothers and the Freedom and Justice Party will be the conductors of these goals.
Obama's version of the Arab Spring is, in reality, a radical Muslim Brotherhood nightmare that he's helping spread throughout the Middle East. Those of us who lived through the Jimmy Carter years thought he was the worst president our nation had ever had. Carter gave us an Islamist Iran by driving out the pro-Western Shah. Obama has outdone him and takes first place now as the worst – and most dangerous – president in our nation's history.
Obama's pro-Islamist policies now threaten the security of Israel and the lives of millions of Christians who live in the Middle East.
Let us work to see that Obama won't have another four years to impose his anti-Israel and anti-Christian political agenda on the world.
Support the work of GING-PAC in electing men and women like Rep. Allen West to the House and Senate this November. Donate today!
Additional Reading On Obama's Agenda: Here's A Handy Reading List On Barack Obama – The Destroyer